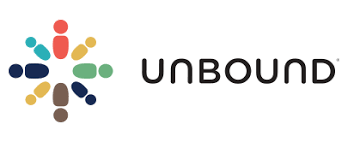 Frequently Asked Questions
Order tracking • How will I know my order has been received by AllCustomWear?
You will receive an email confirmation with your order details immediately after placing an order. This email will include your order number. • How will I know my order has shipped? When your order ships, you will receive an email with the UPS tracking number. Visit ups.com to track the status of a shipment.
Payments
• How do I pay for my purchase? You may pay with a debit or credit card for all orders. AllCustomWear accepts Visa, MasterCard, American Express, Discover and Diner's Club cards. The charge will appear on your statement as "AllCustomWear".
Shipping
• What service will be used to ship my items? AllCustomWear uses UPS Ground as its standard delivery method.

Returns/exchanges • Can I return an item?
AllCustomWear cannot accept returns unless the product is damaged or incorrect (color, size, logo, etc.). To initiate a return, contact
Help Desk
for instructions on how to process your return. AllCustomWear must be notified of a return due to missing, damaged, or incorrect merchandise within 30 days from the date of shipment.
Contact information
• Who can I contact with questions about my order? With any questions, please email the AllCustomWear Help Desk at
helpdesk@allcustomwear.com
. Your order number will be needed./p> • Who manages the webstore?
AllCustomWear.com is the sole owner of the website and is responsible for its management as well as for the production and shipping of all items ordered through this site.
• What is the relationship between Unbound and AllCustomWear.com? Unbound has selected AllCustomWear as a preferred supplier for Unbound-branded products and has worked with them to ensure compliance with Unbound's branding policy, negotiated pricing, and quality assurance. Unbound is not responsible for the management of this website or the production or shipping of any item(s) ordered through this site.
Privacy policy
• How does AllCustomWear protect my personal information? All AllCustomWear websites are PCI compliant and no credit card information is stored at our company nor do any employees have access to card user information. Credit card transactions are processed by Authorize.net, the leader in online transactions. You will not be marketed to or receive emails from AllCustomWear, except regarding an order made from this website. and the manufacturer.
Who is Unbound?
• Unbound is an international nonprofit founded by lay Catholics grounded in the Gospel call to put the needs of the marginalized and vulnerable first. We build relationships of mutual respect and support that bridge cultural, religious, and economic divides. We invite all people of goodwill to join us.
What does Unbound do?
• Working side by side with people of diverse faith traditions in 19 countries, we bring people together to challenge poverty in new and innovative ways. • We inspire confidence and offer opportunity and encouragement to children and families living on the margins of society. We create practical and trustworthy means for people to help others and nurture human connections that uplift us all.
Where do the profits of these items go?
• A portion of profits from items purchased will benefit the Unbound Scholarship Program, helping scholars around the world complete their educational goals.